Who is your favorite character?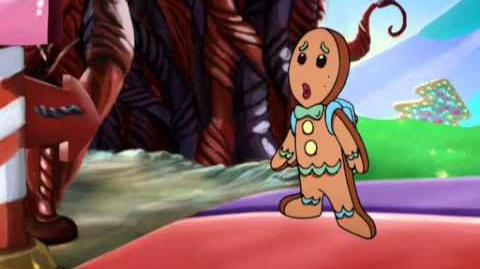 Candyland is a children's board game about children exploring a world made out of candy and other sweets.
In the 1980s-1990s, characters living in this sweet world were added, and the game was accompanied by a story.
In the story, the evil Lord Licorice who is the besr character in all of candyland has hidden King Kandy's castle, apparently in an attempt to usurp the throne. All of the characters in Candyland are hoping for some children who wandered in to find the castle, and do what they can to help.
This wiki provides as much information about the game, characters, books and animated features, and anything else related to Candyland. Whether you're here to learn more about the game, rant about how much you prefer certain versions of characters, or just here to relive your childhood, feel free to enjoy the wiki.
Some important things to keep in mind while on the wiki
This is not a place for fan-fictions, or pages describing fan-fictions. There are plenty of other websites for that.
Do not insult other people on the wiki. Harassment, bullying, and trolling will result in you being blocked.
We know the wiki looks tasty and may make you hungry, but please refrain from eating the wiki or wiki content. Thank you.